In March, the company Karol Kania i Sonowie had the honor to host customers in the branch in Pawłowiczki who received the phase III substrate in cubes.
The meeting was aimed at exchanging experiences, practices and sharing valuable knowledge.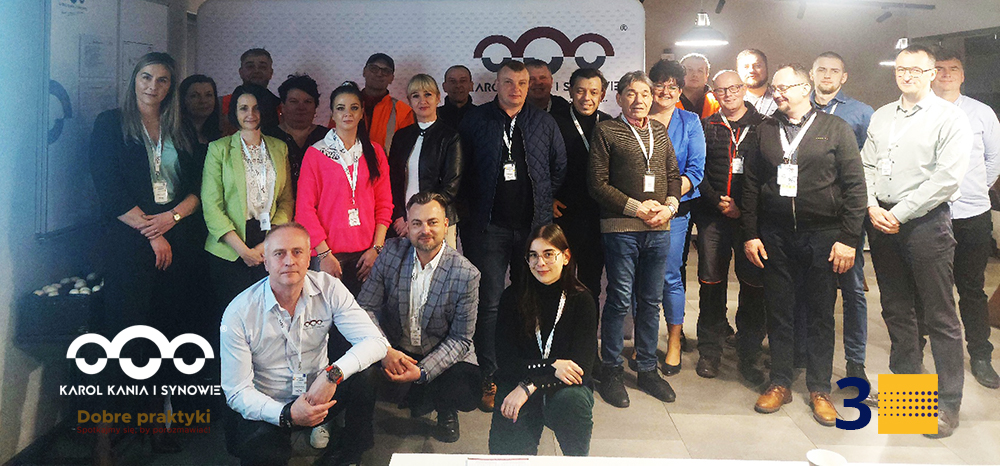 3 editions, 28 clients, 4 speakers, 3 department presenters
And all this in one month! It was very intense – this form of meetings allows for free communication, asking questions and getting immediate answers. It can get hot at times – but that's what it's all about!
The main topics of the forum
The agenda included 3 main topics presented during the lecture:
– hygiene issues and their impact on the production process
– mushroom protection – dealing with pathogens
– cover and the impact of water on the further production process
The dark horse of all editions was our Technologist and his Technological Table – along with the presentation of the Laboratory, with the participation of the head of this unit. A very strong point of the Forum was the tour around the Pasteurization and Fermentation department in the course of their operation. Already during the unofficial part of the evening, when emotions began to slowly subside, customers emphasized that these three points of the program made the greatest impression on them. A novelty during the last forum was a visit to the Maintenance Department.
Meeting goal achieved
The main purpose of the organized Forum was to try to make customers aware of the importance of aspects related to hygiene – we had the opportunity to show guests how much importance Karol Kania i Synowie attaches to even the smallest details related to this, what actions we take to eliminate risk factors and what customers can implement in their plants to minimize these problems. Because we all care for achieving your business goals – good results while optimizing costs.
For many guests, a visit to our company was the first opportunity to see with their own eyes how the substrate for growing mushrooms is produced and what is the scale of production and the people involved in this process. The guests also appreciated, which should be emphasized, the opportunity to meet their sales representatives directly. Building lasting relationships with the Client is one of the most important aspects for us.
See you on the next Forum!